Huge Black Friday Discounts AND Get your Stand With Nature Planters Delivered in Less Than 7 days + FREE shipping + FREE returns in the United States!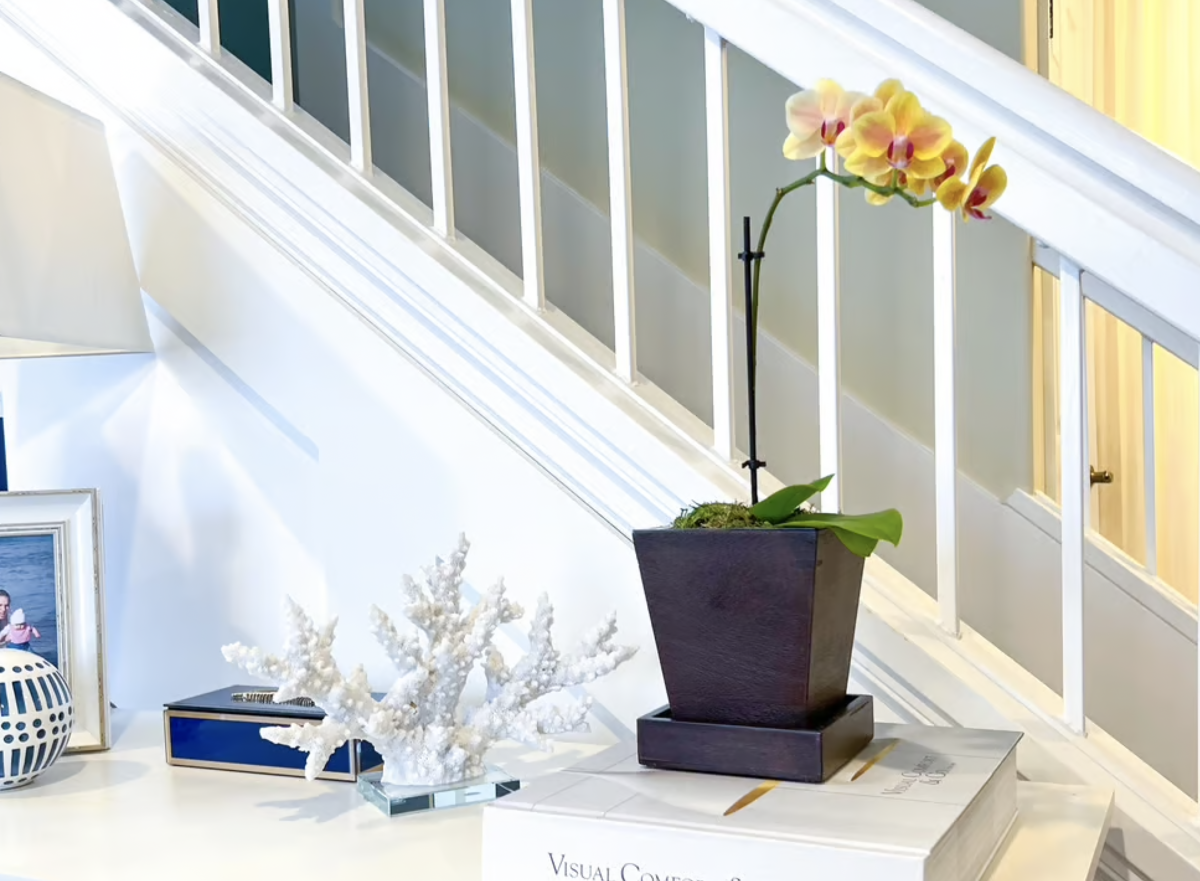 The Most Beautiful Handcrafted Orchid Planter Ever!
Orchids and elegant pots go hand in hand.
These orchid pots are handcrafted with beautiful paulownia wood. Paulownia wood has been used in Japan for centuries for fine furniture.
BUY NOW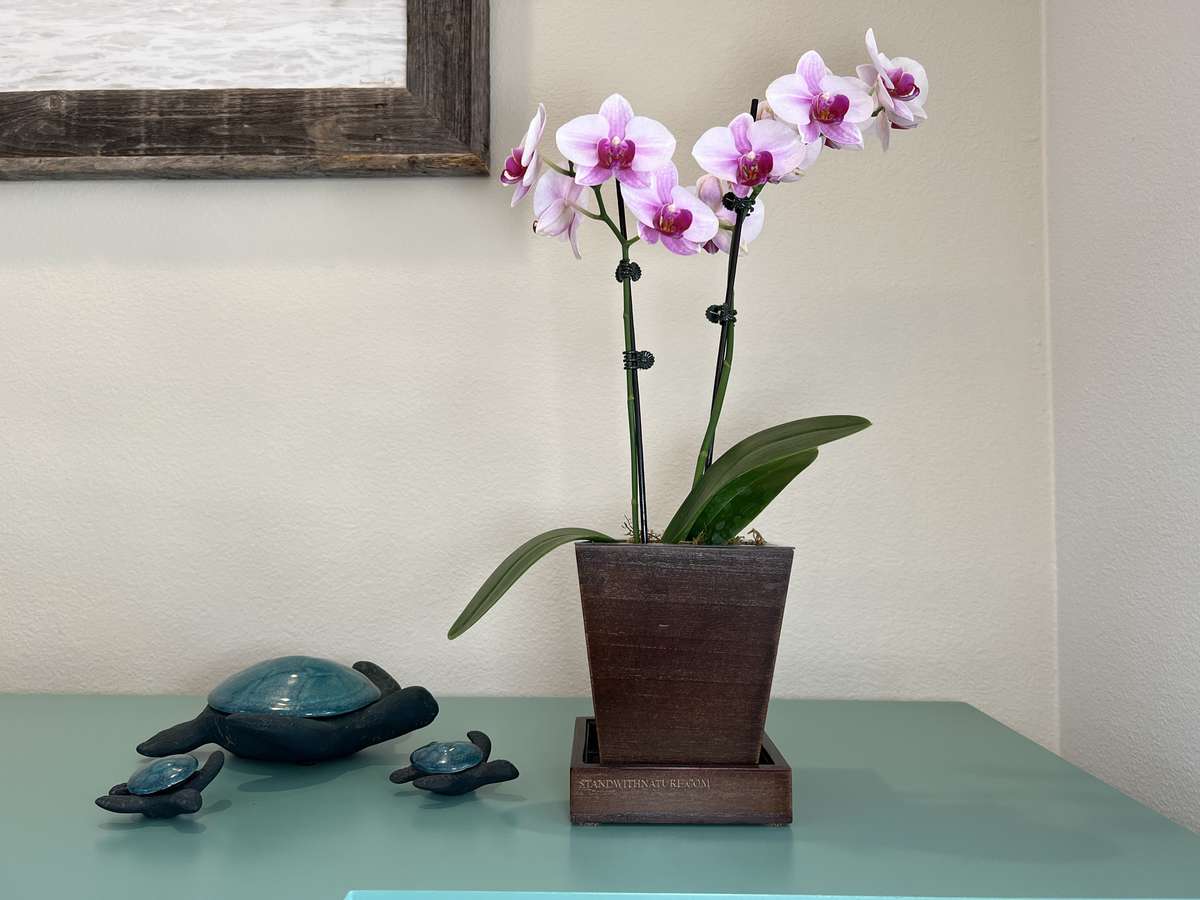 Uncompromising Craftsmanship
That craftsmanship makes each pot a one-of-a-kind piece of art.


The beautiful wood design is classical, yet modern and stylish.
Despite their delicate appearance, these pots are very sturdy and well-made.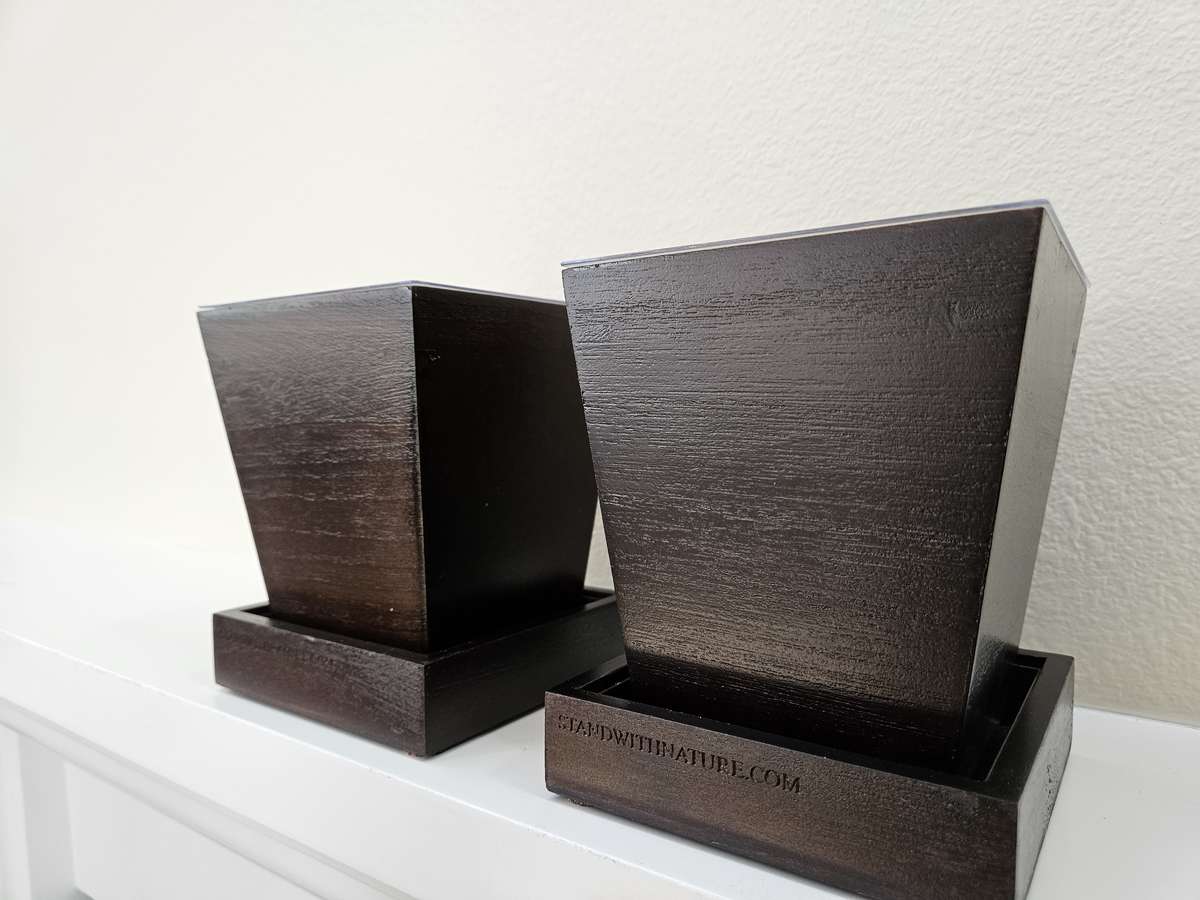 5 inch Orchid pots are perfect size for orchids
Orchid growers know that you don't want to place orchids in too large of a pot. Stand With Nature orchid pots are the perfect size - 5".


And they are sold as a two planter set.
Perfect for elegantly decorating your home.
BUY NOW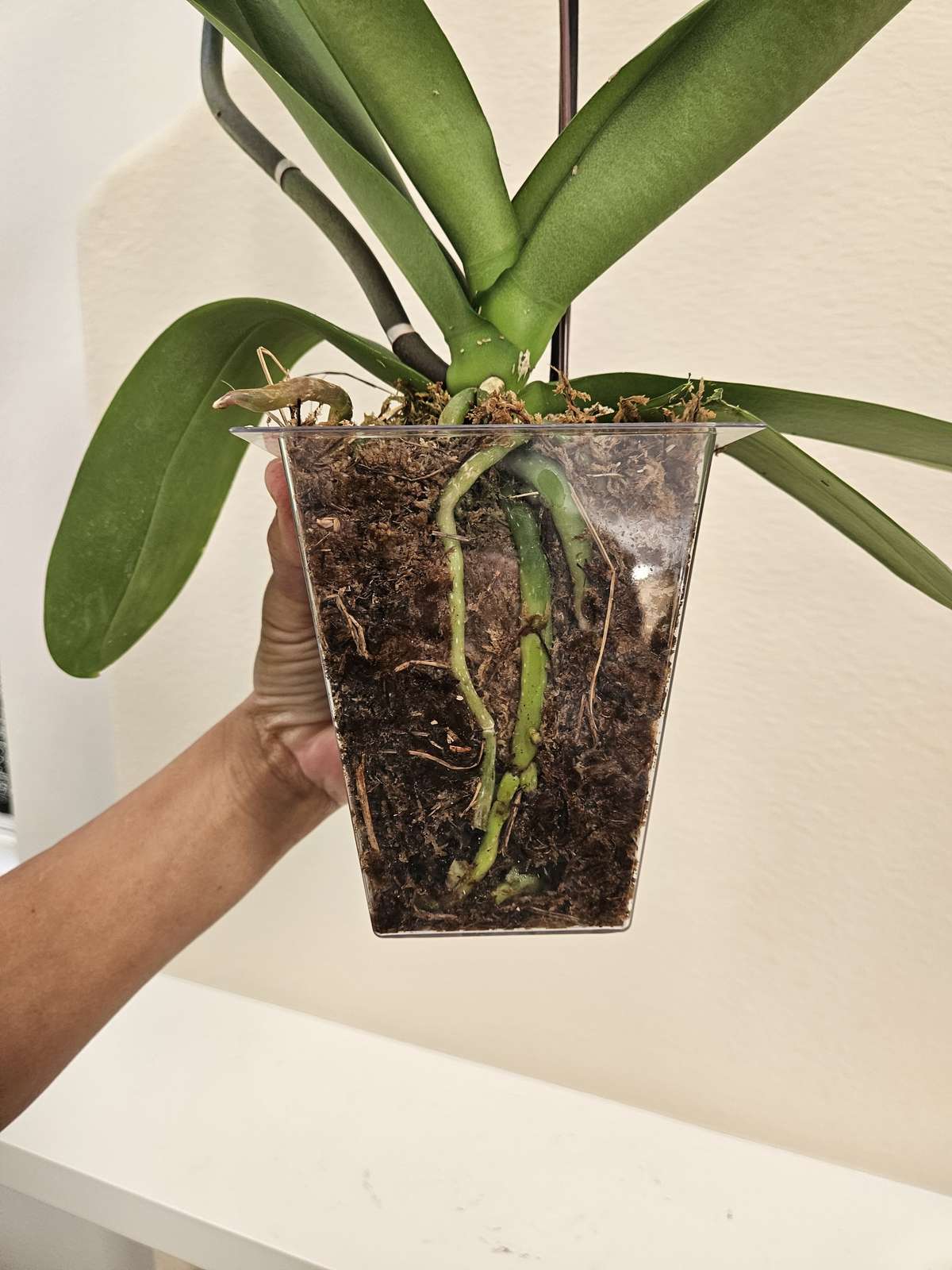 See through orchid pots help with watering.
In a see through orchid pots, you can easily see if the planting medium is drying out, or if it is still wet. With a see through orchid pot, water condensation on the sides of the pot is easily visible.
See what others say about Stand With Nature planters
"I really love these. They're amazing planters. You can see the whole root system, you can see the soil, you can know the water level. I highly recommend them.... I can't wait to get some more."

Abby Kurowski
Raleigh, North Carolina

"They're eco-friendly and absolutely stunning. Gorgeous...very well made...fantastic...they would make a great gift...I would definitely recommend."

Jennifer Fanaro,
Palm Beach, Florida.

"They're beautiful...very nicely made...Top quality. They're gorgeous and they will look really nice inside your home. I just love them.

Patricia Johnson
San Diego, California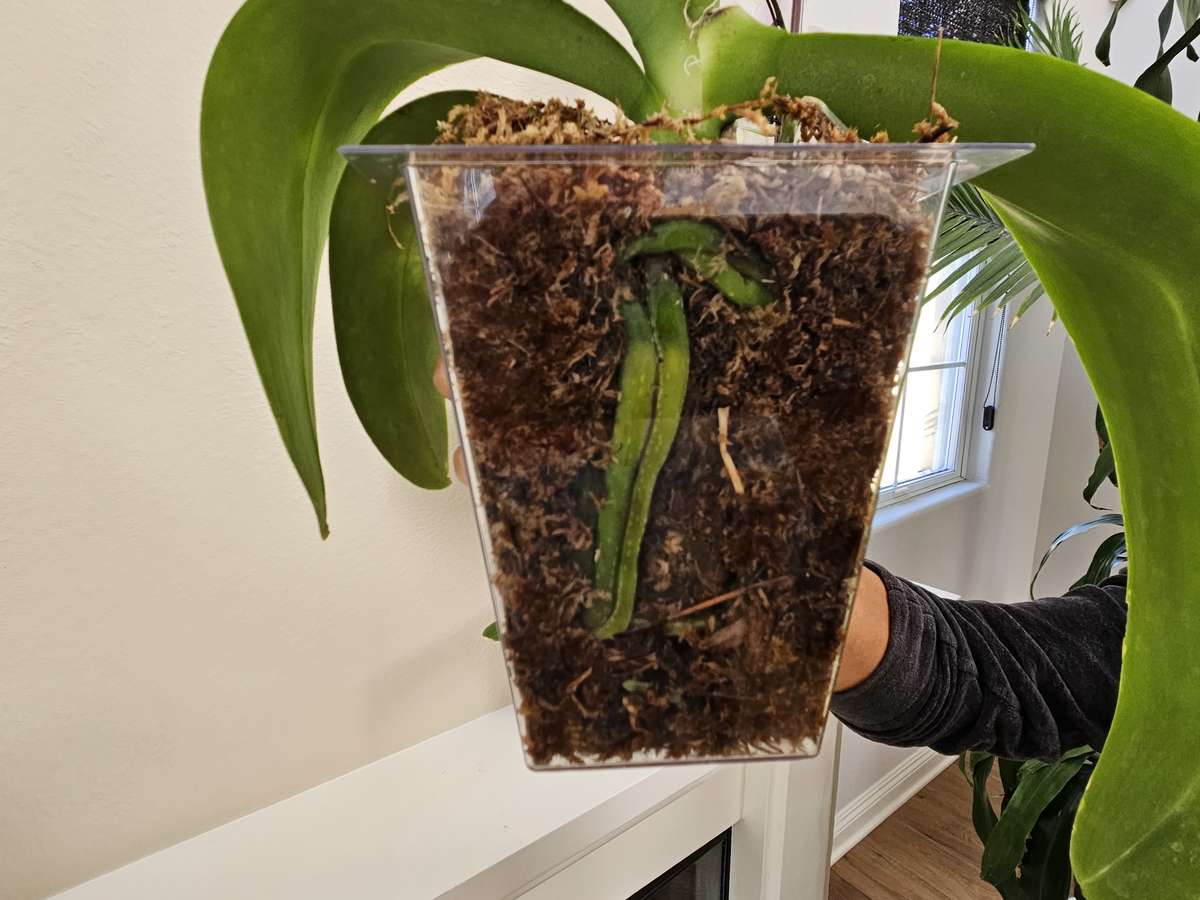 See Through Orchid Pots Let's You See the Orchid's Roots
Another reason orchid growers like see
through pots are that the health of the roots can also be easily ascertained. Brown and mushy are dead, overwatered roots. Wet roots are bright green. Silvery roots are healthy, but not wet. Green or red root tips are healthy.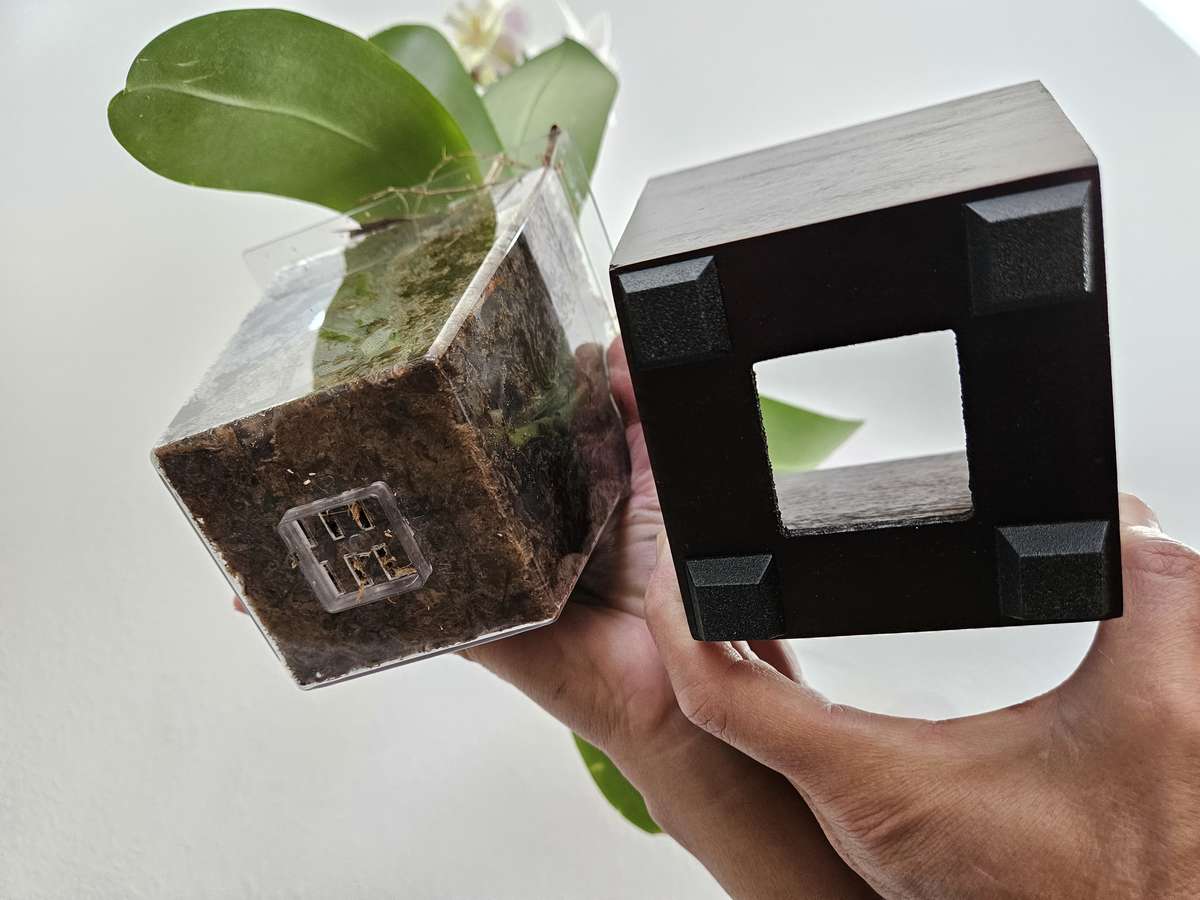 Drainage is so important to
healthy orchids
Our Stand With Nature planters have
slots for great drainage and aeration.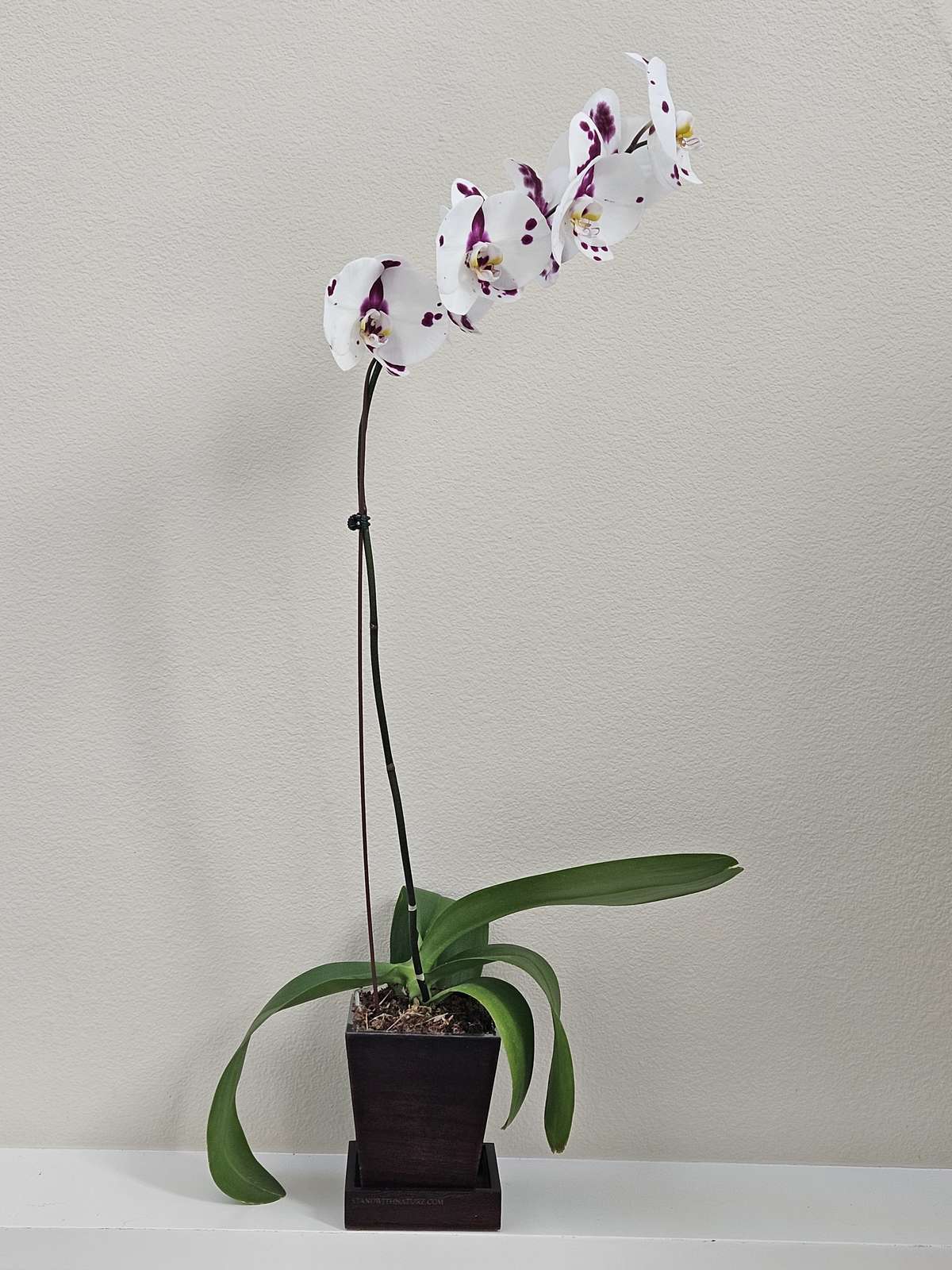 Don't Miss Out!
Because Stand with Nature Orchid Planters are handcrafted and not mass-produced, we recommend you reserve your planter NOW for when we launch.
So, don't delay. Avoid disappointment
and future regret.
Click the "Buy Now" button in
order to reserve yours today.
BUY NOW
Absolute Satisfaction - Money back guarantee
We have a no quibble, no questions asked, money back guarantee. If you not 100% satisfied with your Stand With Nature 5" Wooden Planters, just tell us.
We will cheerfully refund your money, with no quibbling, no questions asked, with our 30 day money back guarantee.
Free Shipping and Free Returns
Our guarantee is doubly important when you realize that no other orchid pot company offers one! And we' will even pay the return postage!
Luxurious Japanese Orchids Planters
What is it about Japanese paulownia furniture that makes it some of the most sought-after, exquisite furniture in the world?
If you have ever been to Japan, you have witnessed the elegant paulownia furniture that are handcrafted masterpieces. Paulownia wood has been used in Japan for centuries. It is handmade by skillful Japanese craftsman.
Buy Now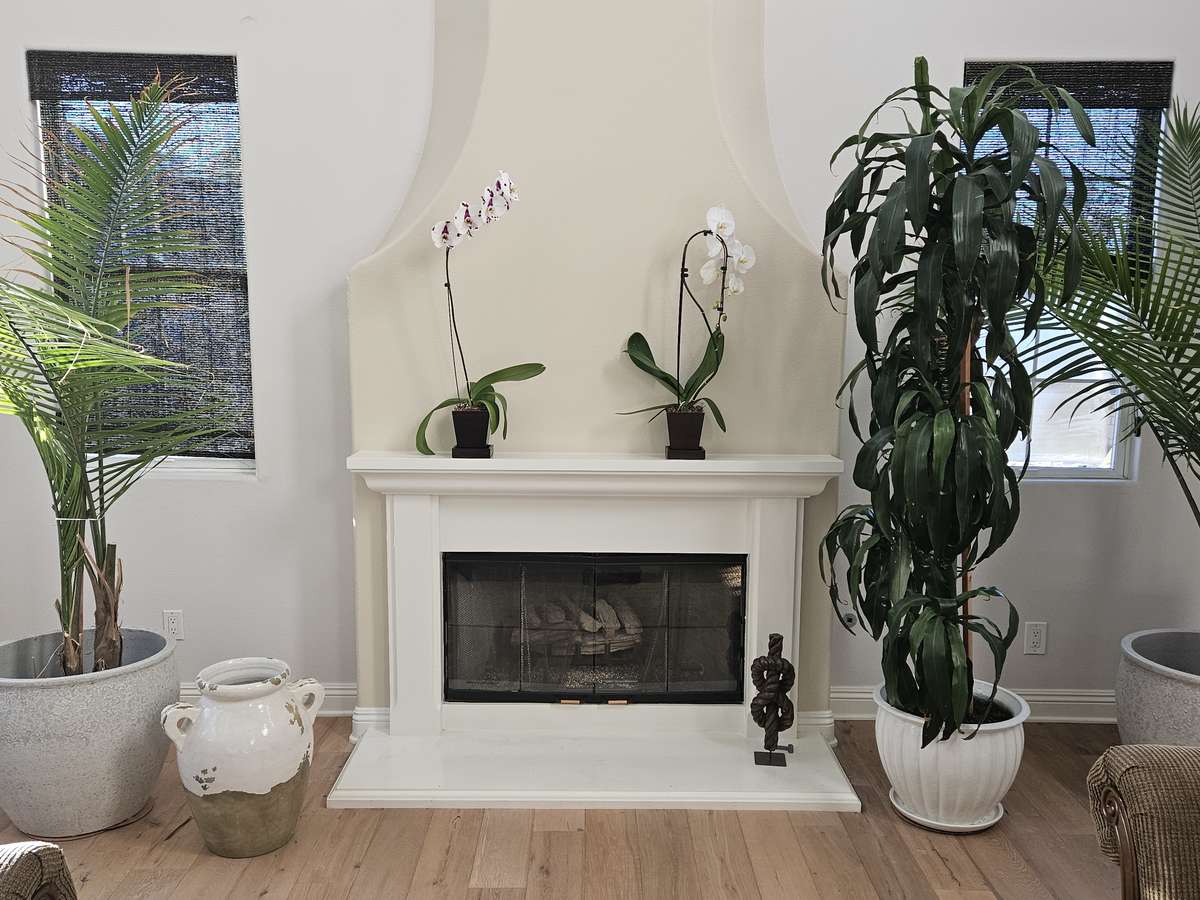 Stand With Nature paulownia orchid planters are perfectly imperfect
Part of what makes wood beautiful is it's unique grain and character that comes from being a natural, living material. Because it's spent years growing in a forest, real wood and products made from it - will never be perfect.


As with all wood, our Stand With Nature solid wood planters have color variations and marks. For example, natural wood will have mineral streaks, pitch pockets, knots and grain variations. This is all natural and expected. And as with all wood furniture, changes in humidity based upon where they are kept, can affect the wood and is entirely normal.
The living nature of wood brings a beautiful, organic element to your home.
Shopify Safe Website
You can rely on Shopify's powerful fraud prevention system! We're Shopify safe!