Huge Black Friday Discounts AND Get your Stand With Nature Planters Delivered in Less Than 7 days + FREE shipping + FREE returns in the United States!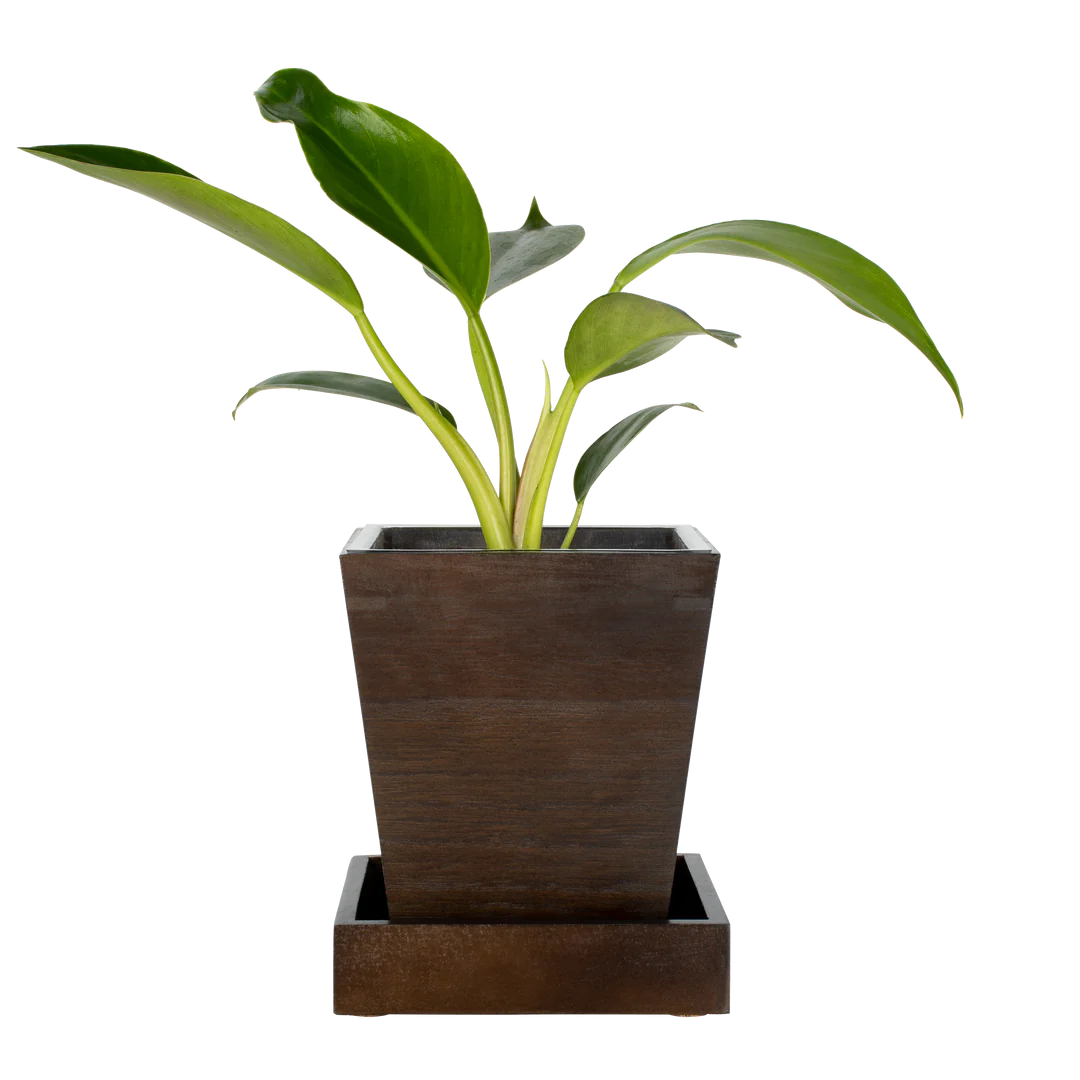 The Most Beautiful Handcrafted Planter Ever!
Meet a planter that's made from beautiful handcrafted wood, is eco-friendly, and your houseplants will thrive even if you're "not great with plants."
BUY NOW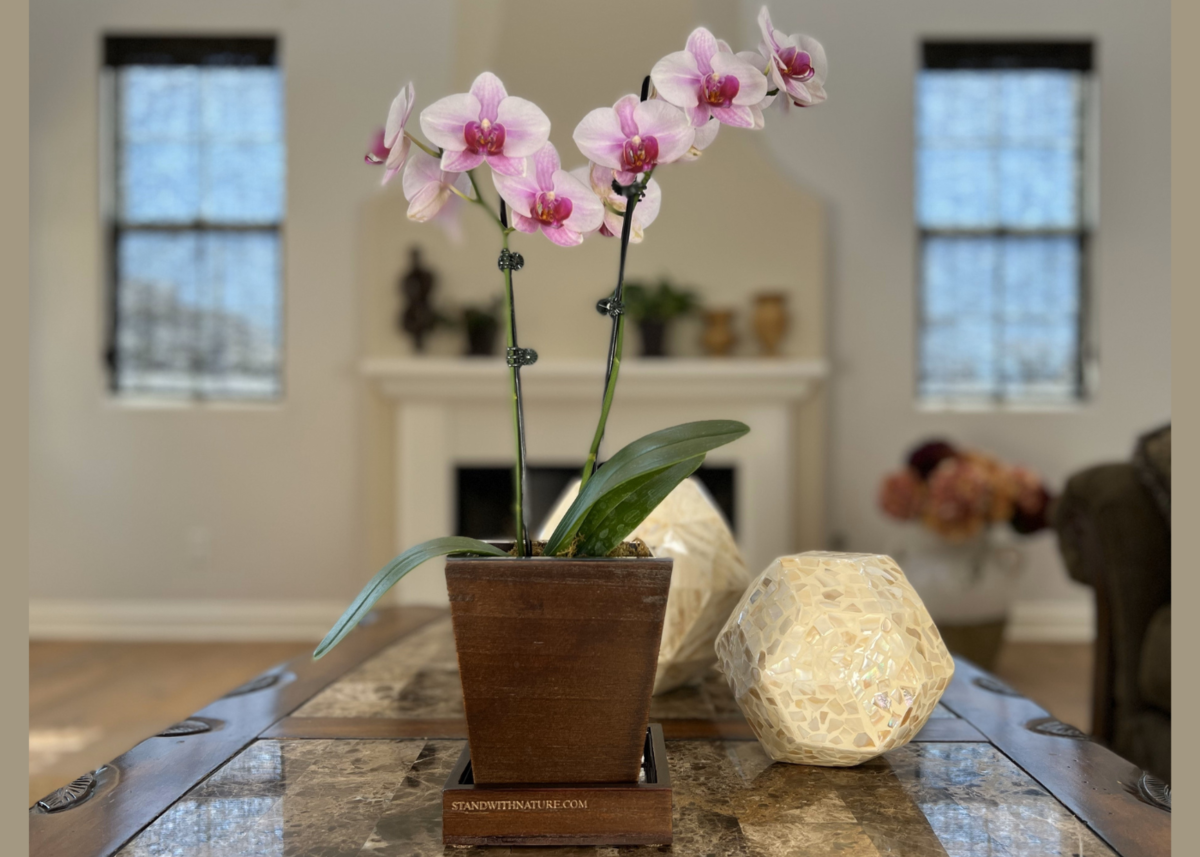 Uncompromising Craftsmanship
Handcrafted to last a lifetime. Finally, a wood
planter that is furniture quality wood.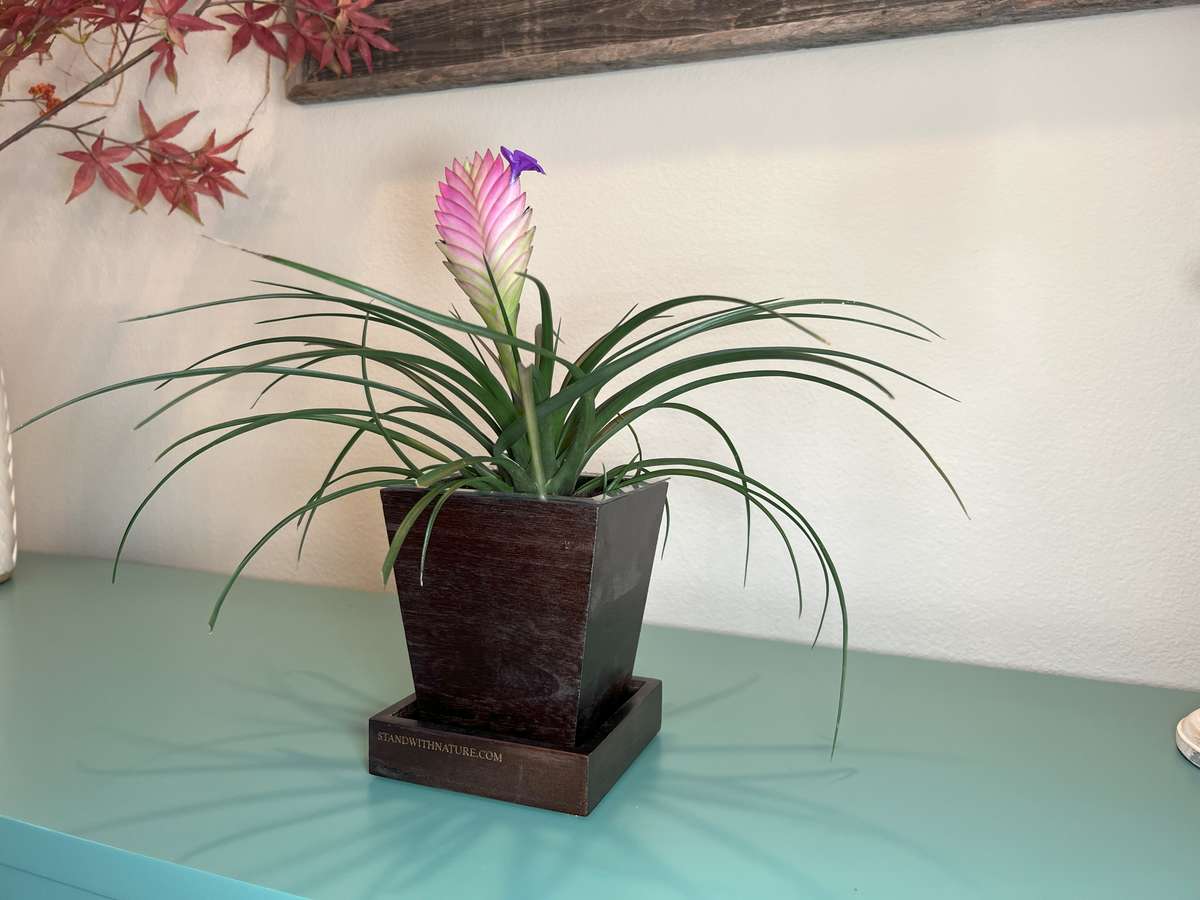 Elegant Paulownia Furniture
What is it about Japanese paulownia furniture that makes it some of the most sought-after, exquisite furniture in the world?


If you have ever been to Japan, you have witnessed the elegant paulownia furniture that are handcrafted masterpieces. Paulownia wood has been used in Japan for centuries. Paulownia furniture is handmade by skillful Japanese craftsman.


In Japan the wood is also called Kiri,
Royal Paulownia, and Princess Tree.


This tree is the fastest-growing tree in the world. It can grow up to 12 feet in the first year. It has a pinkish-lavender color flower that blooms in April.


Kiri wood is usually used for furniture, music instruments, and ornate Kiri boxes.


In Japan, there is a tradition that when a baby girl is born in a household, they will plant a Kiri tree.

When the daughter is married, the wood will be crafted into a beautiful dresser and will be given to the daughter as a gift.
BUY NOW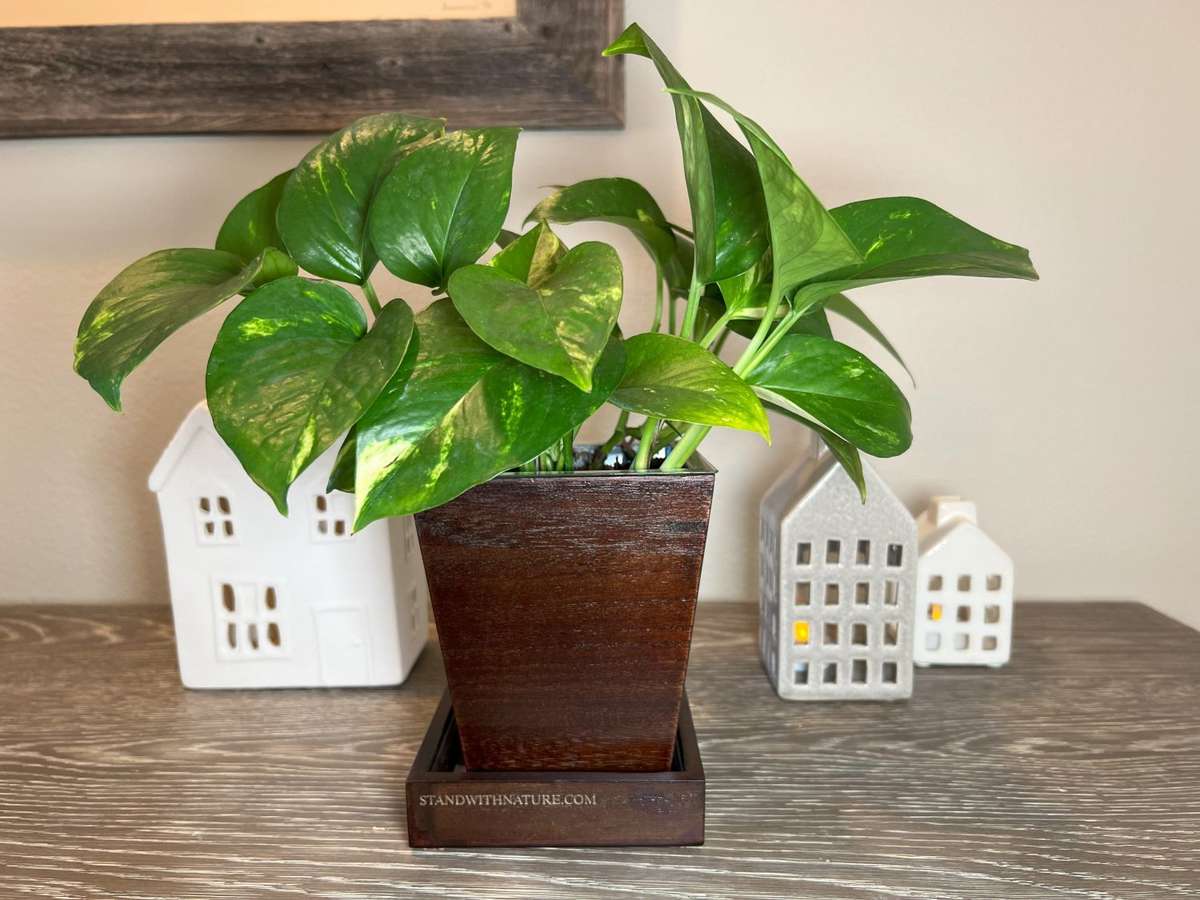 Uncompromising works of art
We work uncompromisingly on every aspect of the Stand With Nature planters, no matter how minute. We use a painstaking production process for arguable the world's finest planters.


In other words, Stand With Nature planters are a finely perfected work of art that will be with you for a lifetime. This is the difference between our principles and those of the makers of the overwhelming majority of mass-produced planters in the world.


Our Stand With Nature planters are masterpieces of traditional woodwork.
Our Philosophy
"People want things that are hard to find. Things that have quality, but a factual quality, about them.


I had this proven to me time and again when people repeatedly asked me where I got my classic wood planters. So many people asked me if they could buy my planters that I started a small company to make them available. It seems like everybody (well, not everybody) has always wanted classic wood planters, but never knew where to get them.


That's because, of course, until I started making them, they haven't been available. I ran a few small ads on Facebook and in a short time, people all over the country have been clamoring to get our classic wood planters.


Well, the planters are magnificent. Simple, functional, extremely well made, and yes, great handcrafted quality.


I think American corporations should start asking themselves if the things they make are really, I mean really, better than ordinary.


Clearly, people want things that make their lives the way they wish they were.
Kim
Seeing is believing
See what others say about Stand With Nature planters
"I really love these. They're amazing planters. You can see the whole root system, you can see the soil, you can know the water level. I highly recommend them.... I can't wait to get some more."

Abby Kurowski
Raleigh, North Carolina
"They're eco-friendly and absolutely stunning. Gorgeous...very well made...fantastic...they would make a great gift...I would definitely recommend."

Jennifer Fanaro,
Palm Beach, Florida.
"They're beautiful...very nicely made...Top quality. They're gorgeous and they will look really nice inside your home. I just love them.

Patricia Johnson
San Diego, California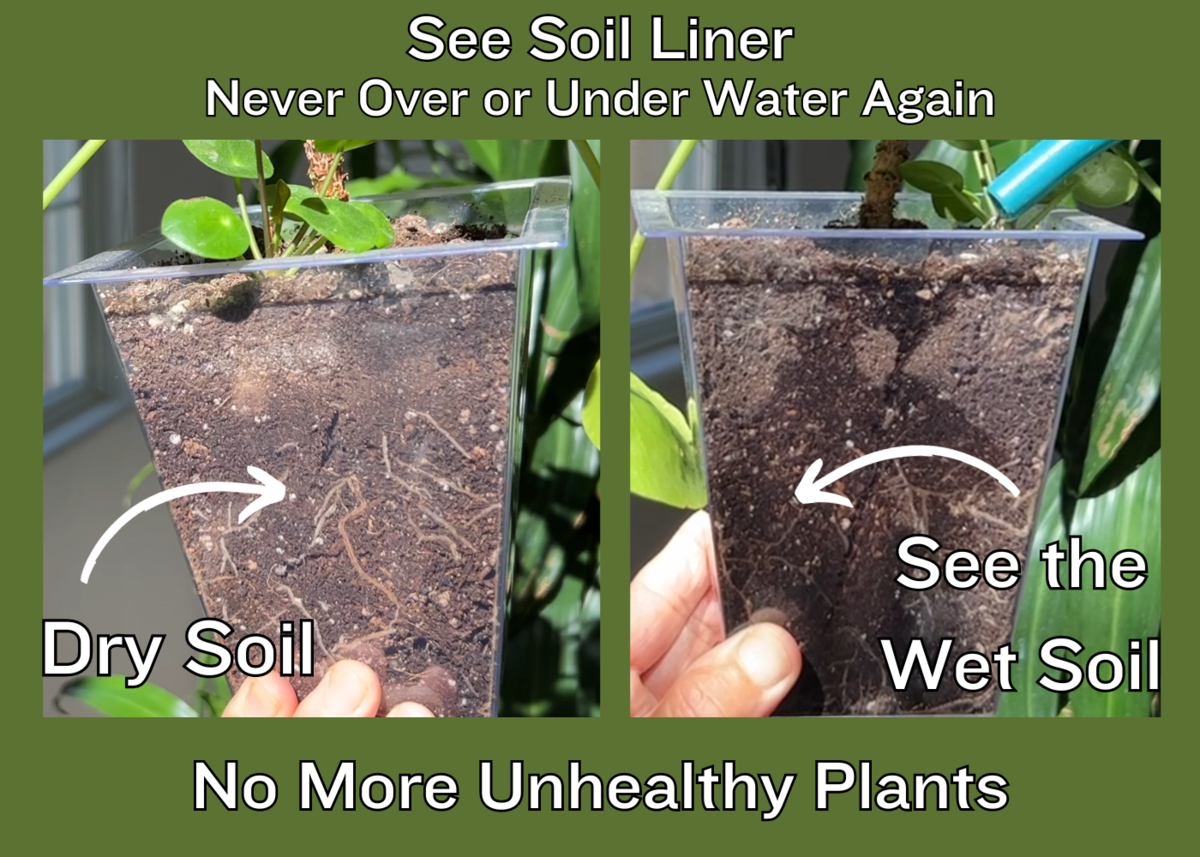 No more guessing when to water = no more dead or unhealthy
houseplants
The number one reason why houseplants die is overwatering, followed closely by underwatering. But it's not your fault!
The problem is there is no easy way to see how much water is at the bottom of the pot. Until now.
With Stand With Nature's "See Soil" liners you know exactly when your plant needs water.
Buy Now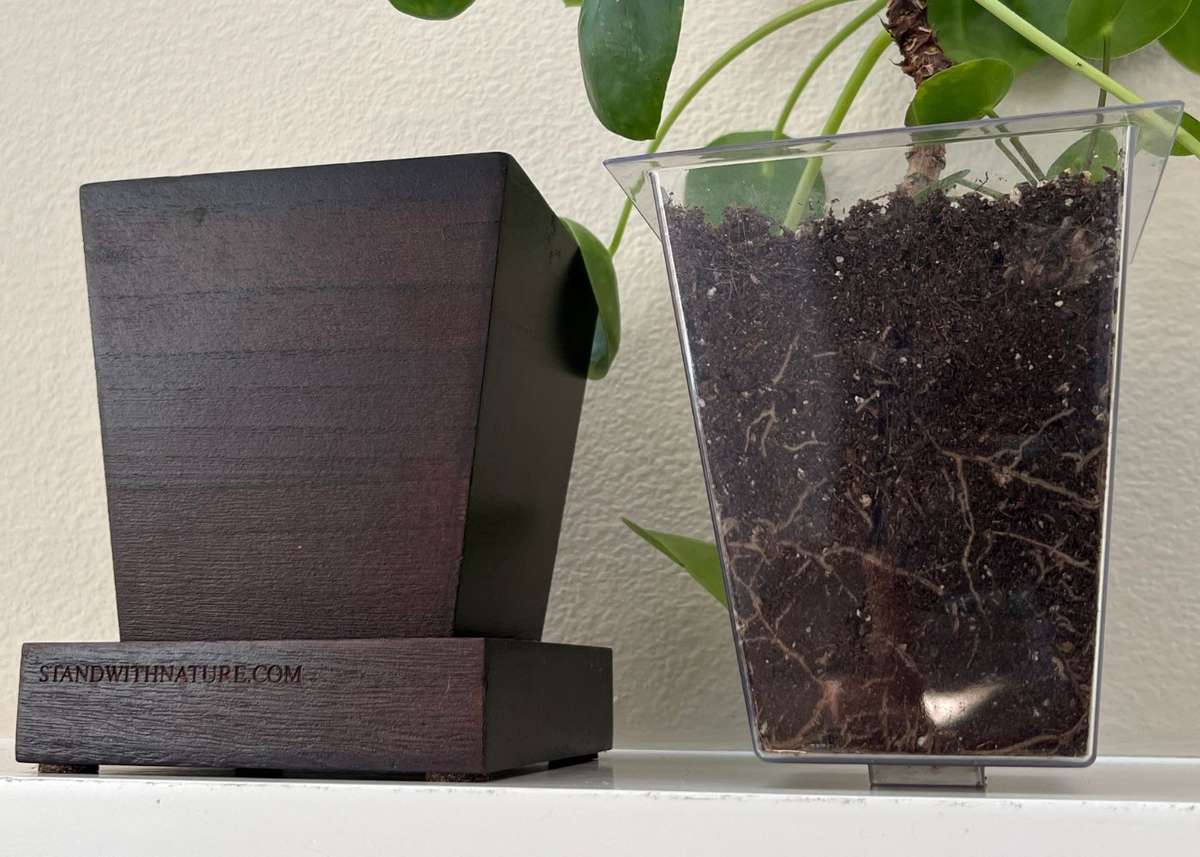 Don't Miss Out!
Because Stand with Nature
Planters are handcrafted and not mass-produced, we recommend you reserve your planter NOW for when we launch.
So, don't delay. Avoid disappointment and future regret.
Click the "Buy Now" button in order to reserve yours today.
BUY NOW
Absolute Satisfaction - Money
back guarantee
We have a no quibble, no questions asked, money back guarantee. If you not 100% satisfied with your Stand With Nature 5" Wooden Planters, just tell us.
We will cheerfully refund your money, with no quibbling, no questions asked, with our 30 day money back guarantee.
What's the catch?
There are truly no downsides to Stand With Nature's Wood Planters. They're beautiful, practical and stylish. They'll look good in your living room, dining room, kitchen or office.
And they will keep your plants healthy.
You really can't go wrong.
And, we have a no quibble, no questions asked, money back guarantee.
Stand With Nature planters check all the boxes:
-See Soil liners take the guess-work out of when to water so your
plants are healthy and don't die.


-Prevents root rot, the #1 killer of houseplants.


-Beautiful design to you'll be proud to display them in your home


-Made from top-quality wood, so you'll enjoy them for years to come


-Super eco-friendly, World Tree proclaims paulownia as the
tree that can help save our planet.


-Air-purifying due to the root oxygenation effect, which was confirmed by NASA.


-Grow bigger, healthier plants thanks to root oxygenation.

-Beautiful handcrafted planters inspired by the casual elegance of Newport Beach.
-So you will love them in your home Modern design. Affluent
style and grace. They give any room some "pop."

-Beautiful Paulownia wood Japanese style long-lasting quality furniture. So you'll enjoy them for years and years and pass them down to your children.


-Timeless quality: Beautiful solid wood furniture. It's why Stand
With Nature planters are a cherished choice for homeowners
decorators, and design enthusiasts alike
Buy Now
No hassles, no hard feelings guarantee
No hassles, no hard feelings guarantee
100% risk-free purchasing: We have a money back guarantee. Return our Stand With Nature planters within 30 days for a full refund - no hassles, no hard feelings.
Free shipping and Free Returns
Our guarantee is doubly important when you realize that no other
planter company offers one! And we' will even pay the return postage!